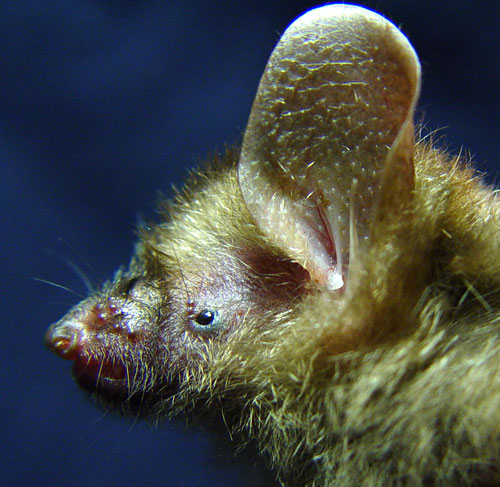 Photos by Shiang-Fan Chen.
A Taiwan endemic that is common in mountainous regions of the island with temperate forest. Similar to M. huttoni of the mainland. forearm length 34-35 mm. Fur reddish brown dorsally, though hair is tricoloured with dark base, tan in intermediate areas, reddish only at tips (Smith & Xie 2008). More information in Yoshiyuki (1989) and Lin et al. 2004.
China RL-EN B2ab (i,ii,iii);D2. IUCN RL-Near threatened, population trend unknown (2008).