Research
---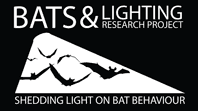 The impact of development on bats
in the UK
A PhD study by Dr Emma Stone completed in 2011. Funded by the Sita Trust, People's Trust for Endangered Species (formerly Mammals Trust UK), ARUP, The Dulverton Trust, Natural England, Countryside Council for Wales, One World Wildlife, Bat Conservation International, CSa Environmental Planning and DW Windsor.
Supervised by Professor Stephen Harris and Professor Gareth Jones. This study was conducted in collaboration with The Bat Conservation Trust, Natural England and the Institute of Lighting Professionals.
The project has expanded and is now continued by the team to include a number of student research projects pertaining to bats and lighting. Read more about the current research on the
Bats and Lighting Project Website.
---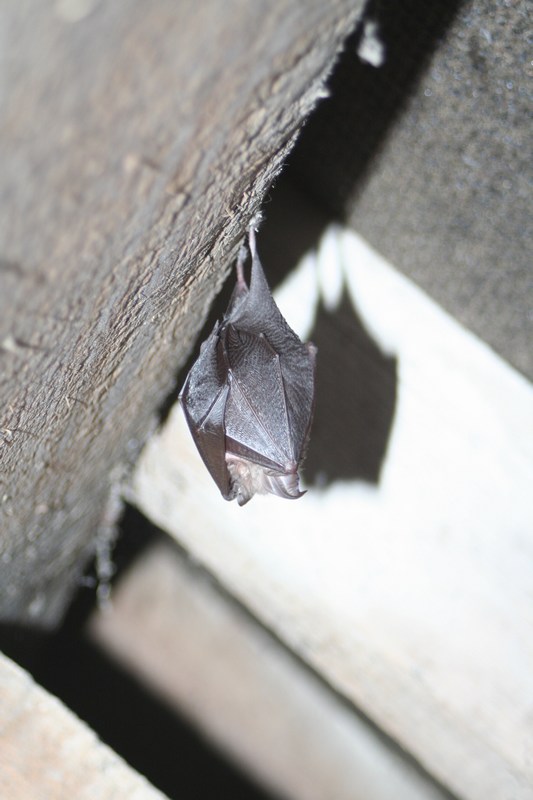 Threatened lesser
horseshoe bat
(Rhinolophus hipposideros)
Introduction
The alarming decrease in many bat species around the world in recent times, has stimulated international and regional bat protection activities. Some bat species in Britain have experienced population declines in the previous century, with even the most common and widespread species Pipistrellus pipistrellus being subject to significant population reductions in the last decade.
Population declines of some species have been largely attributed to the pressures of widespread landscape change, with changes in agricultural practices (intensive management) and development activities resulting in loss of key foraging and roosting sites. Linear landscape features such as hedgerows, river banks and canals are important for bats, often being used for foraging and commuting. However, such features are under increasing anthropogenic pressures in Britain. Hedgerows are often subject to disturbance from road and residential developments. Although all bat species and their roosts are protected under UK and European law, their foraging habitats, including hedgerows, are not, unless they are specifically designated as such.
© Emma Stone
Experimental lights set up along bat commuting route
Each year throughout the UK increasing numbers of bat roosts and habitats are altered and demolished under license from the Department for Environment Food and Rural Affairs (DEFRA) administered by Natural England (NE), the UK Government's nature conservation and licensing authority. DEFRA and NE provide licenses and advice with the aim to ensure no loss of bat conservation status. However, despite the increasing number of disturbance and mitigation projects, to date no comprehensive studies have investigated the impacts of such activities on a national scale. In addition, there have been no comprehensive studies assessing the impact of lighting on bat commuting and foraging areas and, as yet, there are no established protocols defining when surveys and mitigation are required for schemes proposing lighting enhancements.
Project Aims
The overall aim of this project was to investigate the impact of development and bat mitigation activities on bat conservation and behaviour. The project included:
A review of the nature and extent of bat mitigation activities conducted in England since 2003
Experimental study to investigate the impact of High Pressure Sodium and LED street-lighting on bat commuting and foraging behaviour, with a focus on the lesser horseshoe bat (Rhinolophus hipposideros), a threatened British species.
Project outputs
The results of this work will contribute towards the production of guidelines for the mitigation of artificial lighting on bats along commuting routes and foraging areas. This is invaluable information for the effective conservation management of bats in areas of human-bat conflict such as lighting of sports grounds, public events and concerts, street lighting, residential and industrial development sites, and riverside development.This document is currently in production in collaboration with project partners CCW, BCT, NE and ILP and it is hoped to be published in 2012.
This project fulfils section 5.5.2 of the UK Biodiversity Action Plan for lesser horseshoe bats as my results will be used to 'inform the development of guidelines and policies for habitat protection, creation and management around roost sites', including foraging and commuting areas such as hedgerows and field boundaries.
Project outputs and resulting guidance will be shared with collaborators including the Institute of Lighting Professionals (ILP), Bat Conservation Trust (BCT), Natural England (NE), The Countryside Council for Wales (CCW), The National Trust (NT) and DEFRA. This is invaluable information for the effective sustainable management of managed landscapes for bat biodiversity and to improve the conservation management of British bats.
Publications
Stone, E.L., Jones, G., & Harris, S. (2009) Street lighting disturbs commuting bats. Current Biology 19:1-5 Also covered by BBC News Online, The Guardian, Daily Telegraph, Daily Mail, Science Daily, and several overseas papers, e.g. Reformatorish Dagblad and Herald de Paris.
Opportunitites
We are currently looking for a volunteer to assist with some GIS acoustic bat call analysis of the datasets generated from this project.
If you are interested in volunteering on this or our other sister project
The Natterer's Bats and Churches Research Project contact Dr Emma Stone.
Contact details
Dr Emma Stone
Bat Ecology and Bioacoustics Lab / Mammal Research Group
School of Biological Sciences
University of Bristol
Woodland Road
Bristol BS8 1UG, U.K.

Tel: 0117 9545953
Fax: 0117 3317985
Email: Dr Emma Stone Website: www.batsandlighting.co.uk