Research
---
The impact of game management for pheasant shooting on the biodiversity of agricultural ecosystems
A three-year PhD study by Catherine Davey supervised by Stephen Harris.
---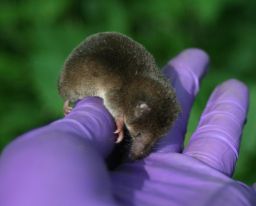 Common shrew (Sorex araneus).

Introduction
British woodlands have been greatly reduced and fragmented via agricultural intensification and the remaining pockets are of vital importance to a wide range of birds, mammals and invertebrates.
Rural involvement with shooting is significant with an estimated two thirds of all countryside in the U.K under the influence of shooting management. Of this land 2 million hectares are directly managed for the 20-35 million pheasants (Phasianus colchicus) released annually into woodlands to supplement wild game bird stocks. This biomass greatly exceeds that of all other bird species in the UK and the ecological impact of such large-scale introductions has not been fully investigated.
In addition to pheasant release, game farms are also specifically managed to enhance game-bird survival. Techniques utilised include habitat management, the provision of supplementary food and intensive predator control. These practices have the potential to affect wider species diversity and abundance in farmland landscapes.
Project Description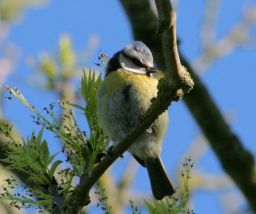 This project aims to quantify the potential implications for the biodiversity of woodland and agricultural ecosystems. Target species for the study include woodland small mammals, native birds, rats and foxes.
So far an extensive dataset has been collected from 2 years of fieldwork on 27 game farms.
Relevance to conservation
With game management influencing 2 million hectares of farmland directly and an additional 15 million hectares indirectly, it has the potential to be of significant importance to the environmental sustainability of agriculture in the U.K. In addition the economic importance of the shooting industry to the UK economy is estimated at some 1.6 billion pounds annually with £250 million being spent by shoot owners on habitat and wildlife management.
While shooting has the potential to benefit ecosystems and the rural economy there remains the possibility that current practices are not in the best interest of all British wildlife, as currently many game management recommendations have no basis in independent research.
Recommendations as a result of this project will help to maximize the financial and environmental gains from shooting while reducing any negative impacts.
Contact details
Catherine Davey
School of Biological Sciences
University of Bristol
Woodland Road
Bristol BS8 1UG, U.K.

Tel: 0117 9287593
Email: Catherine Davey